Qiara is an Australian brand committed to delivering high quality probiotics supported by evidence based research.
Qiara Pregnancy & Breastfeeding is a multi-award winning product, as voted by mums @ Tell Me Baby, Australia's biggest baby products review site - winning "Best Vitamin and Supplement" for 2 consecutive years.
Qiara supports over 40,000 mums each year so far with the product being lauded for its role in mild mastitis prevention and treatment for mums and support for gastrointestinal system health in infants, kids and adults. 
What Makes Qiara Probiotics Different?
Isolated From Breastmilk!
Lactobacillus Fermentum CECT 5716 is a probiotic isolated from breast milk, most probiotics are isolated from bowel flora or fruit/dairy flora.
Is uniquely adapted to reside both in the human digestive tract and in human breast milk 
Has been clinically shown to pass into breast milk when taken orally by the mother.
It is safe and well tolerated for both mother and baby and can assist in the prevention and occurrence of milk mastitiis and supports gastrointestinal health and a healthy microbiome in infants, toddlers, kids, teenagers, adults and seniors across all life stages.
Single Strain vs Multi Strain Probiotic!
It is important to select the right probiotic strain researched for and suited to your needs.
Many probiotic companies provide broad spectrum probiotics containing multiple strains in a single dose. However, clinical trials for probiotics are usually conducted with a single strain rather than with multiple strains, and it is unclear how multiple strains in a single dose may interact with or inhibit each other.
Qiara Pregnancy & Breastfeeding contains 3 billion microorganisms of Lactobacillus Fermentum CECT 5716, the same dosage of exactly the same single strain used in clinical trials. 
The Beginning
The Qiara journey began in 2011 when the CEO Helen Lyon identified and evaluated research on the world's first probiotic isolated from breastmilk. After travelling to Europe where the research and science was emerging, the decision was made to bring the ground breaking probiotic to Australia and in 2012, Qiara, the brand and product was born.
With over 25% of Australian mums suffering with mastitis, the timing couldn't have been better and Australian mums became the first in the world to benefit from the Qiara breastfeeding probiotic.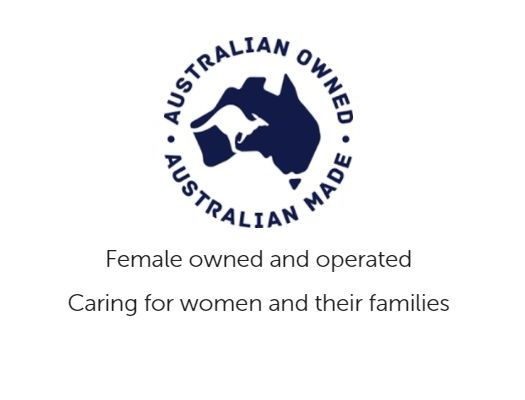 Who Is Qiara?
They are a small Australian company, mostly represented by females who are passionate about making a tangible difference to the health of mums and families.
Our sales team includes experienced Health Professionals who interact daily with mums, other Health Professionals and over 500 stockists across Australia.
Qiara Philosophy
What characterises Qiara today and offers such promise for tomorrow is a product that works and a community of support that encompasses health professionals and mums.
Qiara are committed to delivering high quality products backed by evidence based research. Providing trustworthy, non-biased education for Health Professionals in the pregnancy, birthing and gut health space is what Qiara pride themselves on and will continue to invest in ensuring optimal health outcomes for their patients across the nation.
Social Impact
Education and clinical research are key values to the company, so in 2021 Qiara welcomed the opportunity to partner with the Birth Experience Study (BESt) supporting wider insight into birth experience in the Australian maternity care system.
Take part now by completing this survey The Birth Experience Study.
Qiara's commitment now and into the future is to ensure the brand is purposeful and innovative to create better health outcomes for mothers and their families and in 2022 Qiara look forward to partnering with the Mothers and Babies Microbiome Study. Recruiting now (click here).